KASAS is a premium air services operator based in Kenya and operating across Africa.  In late 2022 Planet Moja partnered with KASAS to develop an organization GHG assessment and carbon reduction strategy. KASAS is motivated to understand and communicate the climate impact of its operations to its clients and work towards providing a service with lower impact.
Decarbonization is  challenging in the air transport sector given the dependence on fossil fuels as a major input. While lower impact biofuels are in development, access and compatibility, especially in remote locations in Africa, is some way off.
KASAS is committing to a program of GHG emissions monitoring and purchasing local carbon offsets to compensate for a significant volume of operations.
Managing airline climate impact
To assess the baseline carbon footprint of KASAS we followed the GHG Protocol and ISO 14064-1:2018 standards for GHG Inventory reporting and the International Civil Aviation Organization (ICAO) guidance for sector specific methodological best practice. Jet 1A fuel accounts for almost all the impact of air services organizations and is a direct (Scope 1) emissions source. KASAS broke the emissions inventory into two types: 
Type 1 – operations where the client purchases and supplies aircraft fuel but the planes are operated by KASAS; and
Type 2 – covering all other aircraft operations where KASAS purchases and supplies the fuel used by the aircraft
Type 2 is where KASAS can really work to make a difference as it has greater control over implementing efficiency measures and the supply of fuel. The vast majority of Kasas' Type 1 clients are engaged in supporting humanitarian relief operations. Consequently their financial capacity to engage in carbon offset programs is limited. Kasas is collaborating with them to optimize their carbon impact.
As part of a pledge to climate action, KASAS has established a GHG monitoring programme covering both types of emissions. They will also offset all Type 2 emissions going forward as a signal to clients and peers in the sector that it takes its climate impact seriously.
Interested in the climate impact from your air travel? Use our calculator to find out!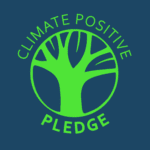 Source: This calculator uses the Great Circle Distance between airports and the CO2e/pkm methodology of Larsson and Kamb (2022) which applies full well-to-wheel estimates and includes the global warming potential of water vapour.
Climate projects that KASAS has supported
KASAS is proud to support East-African projects in their carbon-neutral strategy, each with strong bio-diversity and community co-benefits. Kasigau Wildlife Corridor was selected as a pioneering project designed to protect endangered wildlife along Kenya's busiest transport route. Mikoko Pamoja is an innovative project to protect essential mangrove forests on the Southern Kenyan coast. Yaeda Eyasi is a landscape protection project in Northern Tanzania which supports the Hadza hunter-gatherer tribe to maintain its way of life while protecting a large area of wilderness.  Each project is certified through one of the major Carbon Registries and independently verified. Planet Moja ensures that all projects in our portfolio meet the highest international standards as well as passing our own rigorous screening. 
Visit the project profiles below and view the retirement certificates.
Mikoko Pamoja is a community-led mangrove conservation and restoration project in Gazi Bay, Kenya. It involves both forest preservation and community-based reforestation. …
The Yaeda-Eyasi Landscape REDD project strengthens land tenure, management capacity and local natural resource management in Hadza hunter-gatherer and Tatoga pastoralist communities …
The Kasigau Corridor project results in the avoidance of over 1.5 million tonnes of CO2-e emissions per year. Kasigau covers over 500,000 …